Our People are the keys to the life and health of Mountain Sky Ranch.  We are so proud of the staff that we have, and we know that they will represent us well in everything they do.  When you come to visit us, spend some time to get to know these awesome professionals.
Dr. Wayne Dorband – Chairman and CEO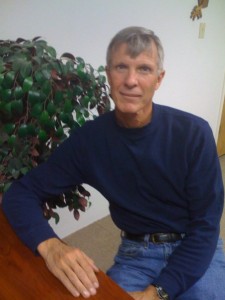 Dr. Wayne Dorband, or Dr. D,, or Dr. Ecolonomic, along with his amazing wife Deb are the owners and founders of Mountain Sky Ranch and Dorband & Associates.  They have been together now for 28 years and this ranch is the culmination of many dreams and visions.
Wayne has loved God's great Earth all of his life, and would rather be outside enjoying the wonders of nature than just about anything else.  He grew up in the high desert north of Los Angeles and spent every available hour out either playing ball or exploring in the desert. He caught rattlesnakes for zoos, dug massive underground forts, or rode bikes across the desert. It was an idyllic childhood of community, competition, family and friends.
Then as a teen he developed a love for water and tennis. So what did his incredible parents do, they moved the little family (he is an only child) to near the beach in the OC (Orange County) for those who are acronym challenged. The maturing young man could not have lived in a better place. He surfed, SCUBA dived, played tennis and developed such a passion for the water of this planet that it would mold the rest of his life.
Well, enough of the past. What does this have to do with Mountain Sky Ranch? Dr. Dorband has worked for over 35 years as a entrepreneur, founding and successfully directing hundreds of companies.  Many of these are and have been in the sustainable living and environmental areas.  He has founded and directed an eco-adventure resort with corporate and individual clientele from all over the world.  All of these businesses provide experience and passion that is invaluable for providing an amazing experience for you at the Ranch.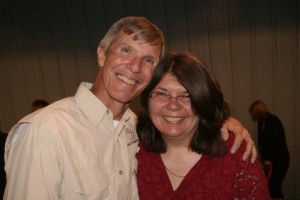 Wayne and Deb have four young adult children, including Dustin who is a partner with them with the Mountain Sky Group, LLC. Shannon, Kelli and Whitney are all supportive  and helpful with the families many business ventures, including the Ranch.
Wayne looks forward to visiting with you in a visit to the Ranch, and being able to share some of his passion about sustainable agriculture and living in the Rocky Mountain foothills.  Check out more details about his professional experience at our Dorband & Associates website.
Deb Dorband – President
Deb Dorband has been working with animals and in sustainable agriculture since receiving her BS in Biology at Augustana College, where Wayne was a professor. Yes you got it right, he married a student (after graduation) with whom he was and is madly in love. Deb is a calm animal handler who has a "sixth sense" about working with animals of all kinds. Deb is also an amazing artist and does web design and graphic design for Dorband & Associates. Recently she has become heavily involved with natural soap and skin care products as well as with natural fiber art with fleece from goats and alpacas at the Ranch.
Deb coordinates all of our livestock care and is our lead professional show handler for alpacas.  She also is the hostess with the mostest for our events and guests.  You will really enjoy spending some time with her.